Photographs
If you have photos of interest to Rusk County researchers, please contact me.
Larger photos will open in a new window when you click the thumbnails. Links with no thumbnails are new pages with photos.
---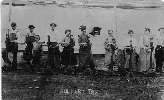 Mystery Photo, What do you think they're doing?
---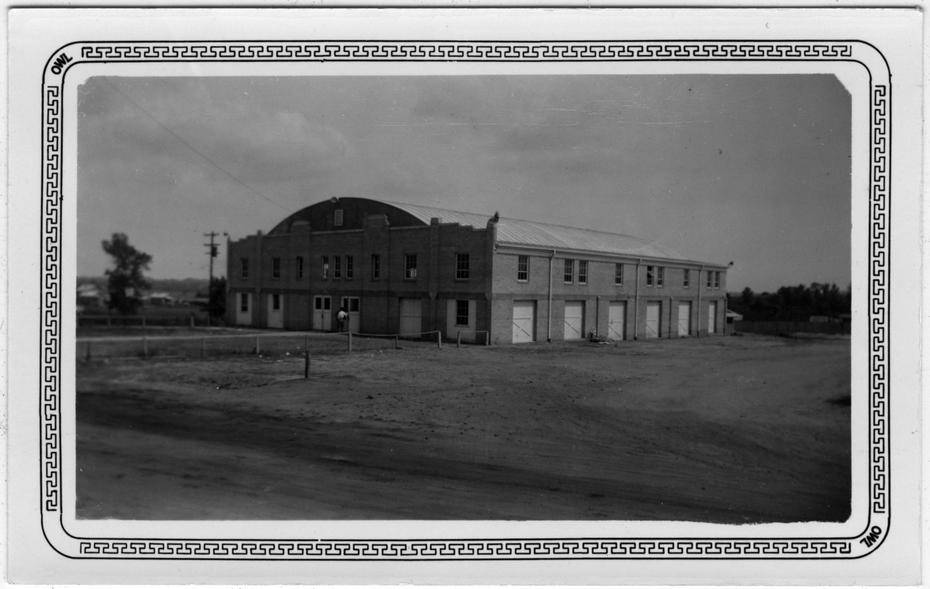 View of City Auditorium, Henderson, Texas, from the Chapel of St. Matthews Church, about 1935. Photo is from the William Blackshear collection, which was donated to the Palestine Public Library.
---
I Can See for Miles and Miles ...
---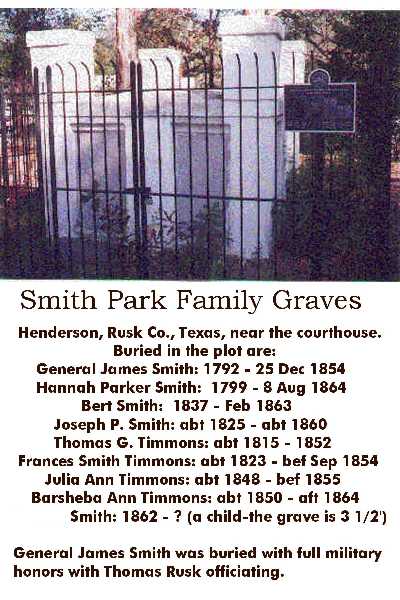 Smith Park - Smith Family Graves and Historical Marker
---
Stokes - Owens - Glasscock - Morris
---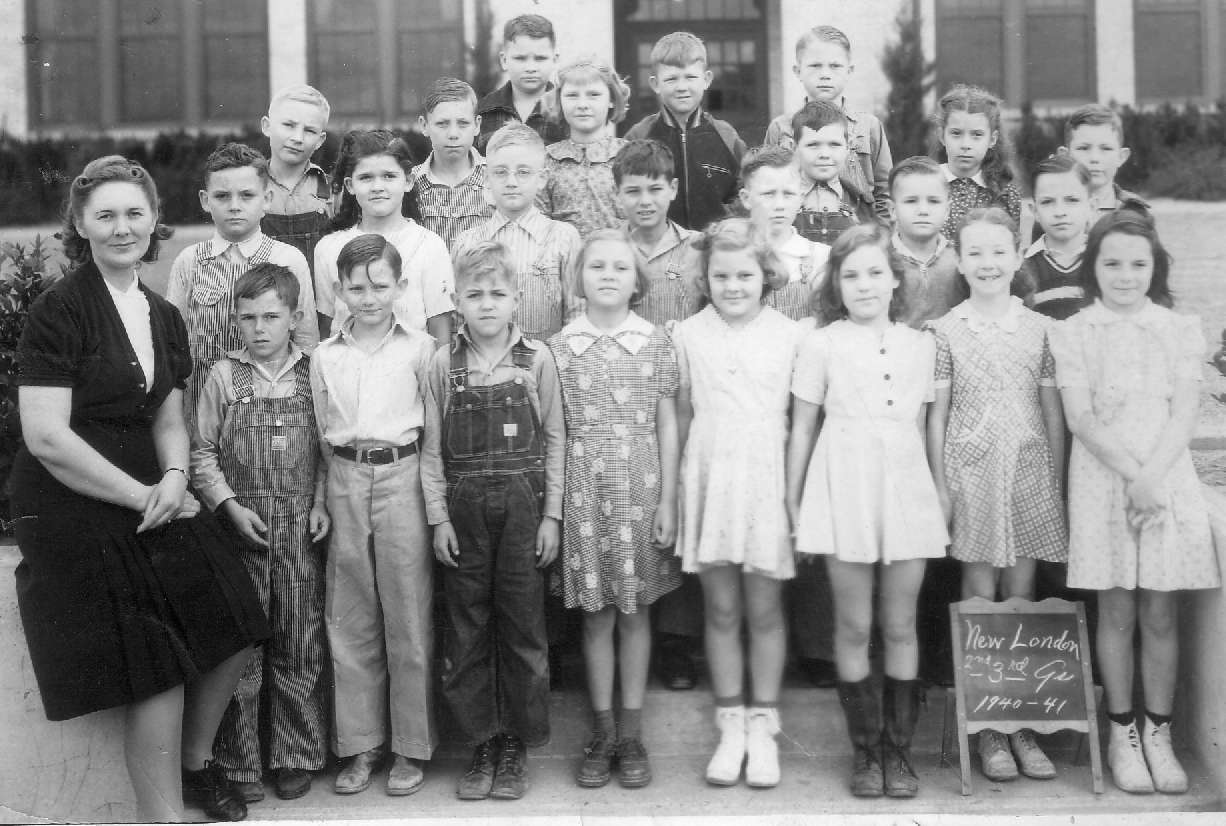 New London School 1940-41
In the back, in the middle, is Lester Gregg.
Do you know any of the others? (109kb)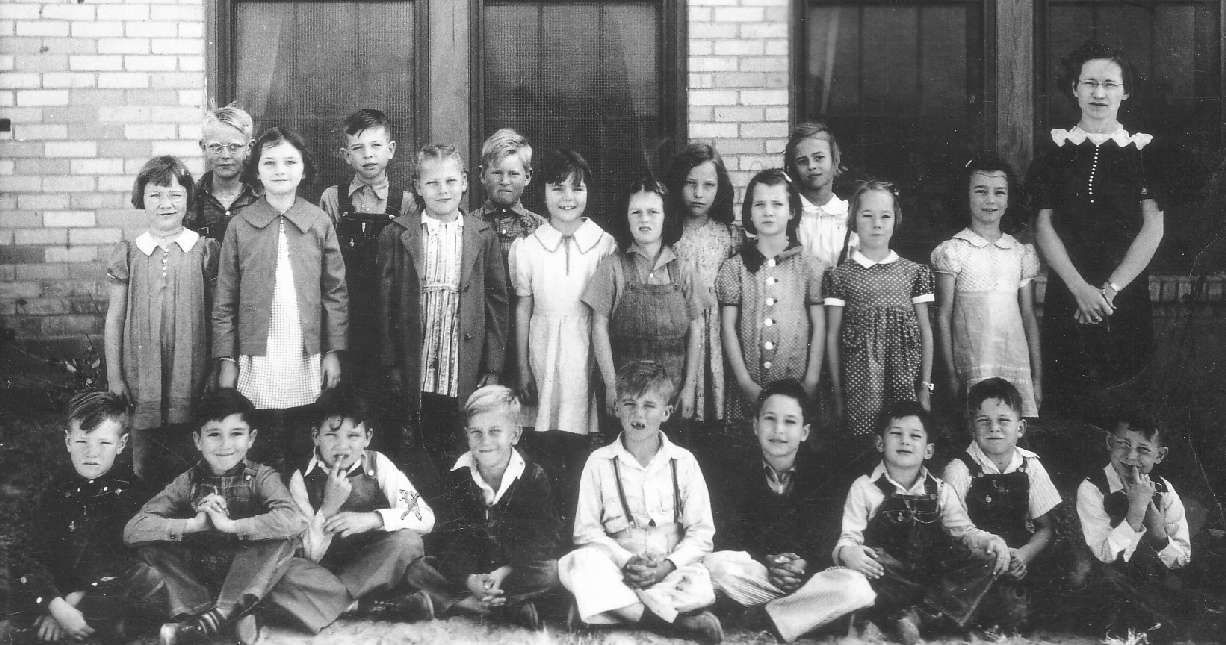 New London School
Lester Gregg is 3rd sitting, year is unknown. (103kb)
---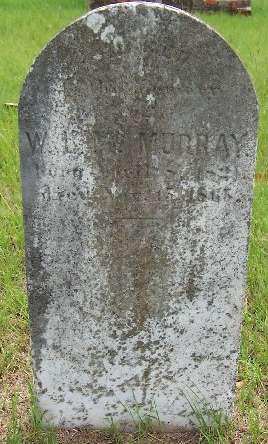 William Logue McMurray
DOB: 8 April 1821 born Warren County, TN (not absolutely proven)
DOD: 15 Nov 1865 Henderson, Rusk Co., TX
Burial: Old Cemetery, Row 8; Henderson, TX
Profession: Post Master as well as farmer
W. L. married Elizabeth Brown, daughter of Taylor Brown, on 11 Dec 1848. Taylor Brown is buried in the Brown Family Cemetery in Henderson. We visited there a few years ago, and could not find this grave, but have seen pictures of it in the Rusk County History Book.
My husband, Thomas Clyde McMurray, is a great great grandson. Sherrill McMurray of Henderson is also a descendant.
We wondered why there was no wife buried by W. L. After years of researching, we found that widowed Elizabeth Brown McMurray married Dr. W. H. Wilson in Henderson. They removed to Gainesville, Cooke County, TX where they are buried.
from Janet McMurray
---
Warren Family of Henderson
a page of photos
---
Jacobs Schoolhouse
mostly identified, circa 1935
---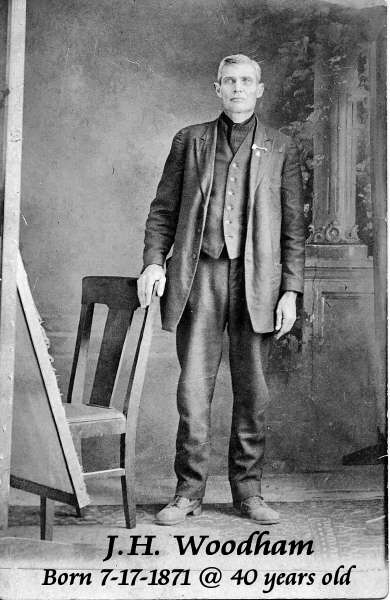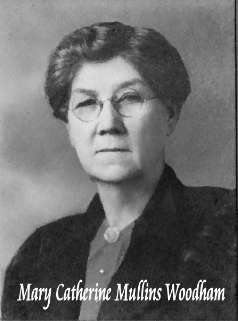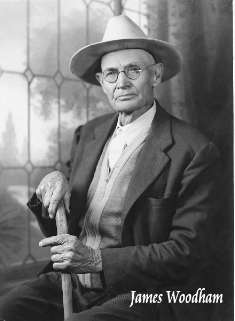 Parents of Cora Lee Woodham Warren:
James Harley Woodham born July 1871 married Mary Catherine 'Kate' Mullins on 8 Jan 1891 in Dale County, AL (later divorced). Lived in Nacogdoches and later Rusk County. Mary Catherine 'Kate' Mullins Woodham and another James Harley Woodham b. 1871.
---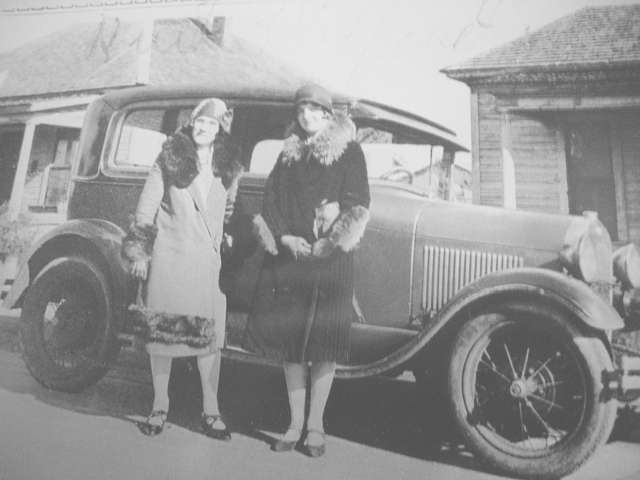 1920 photo of Ivy Davison (right) and Ruth Clifford (left), friends of Lonnie Dee Warren Photo believed to be taken Highland Park, Henderson in front of Lonnie Dee Warren's home.
---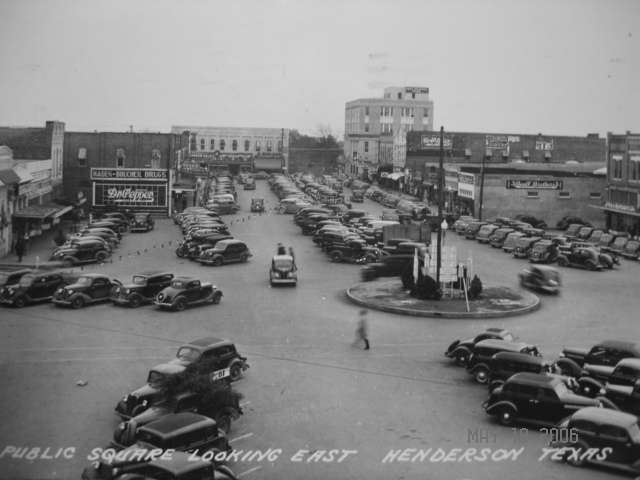 A classic shot of Henderson's downtown area.
---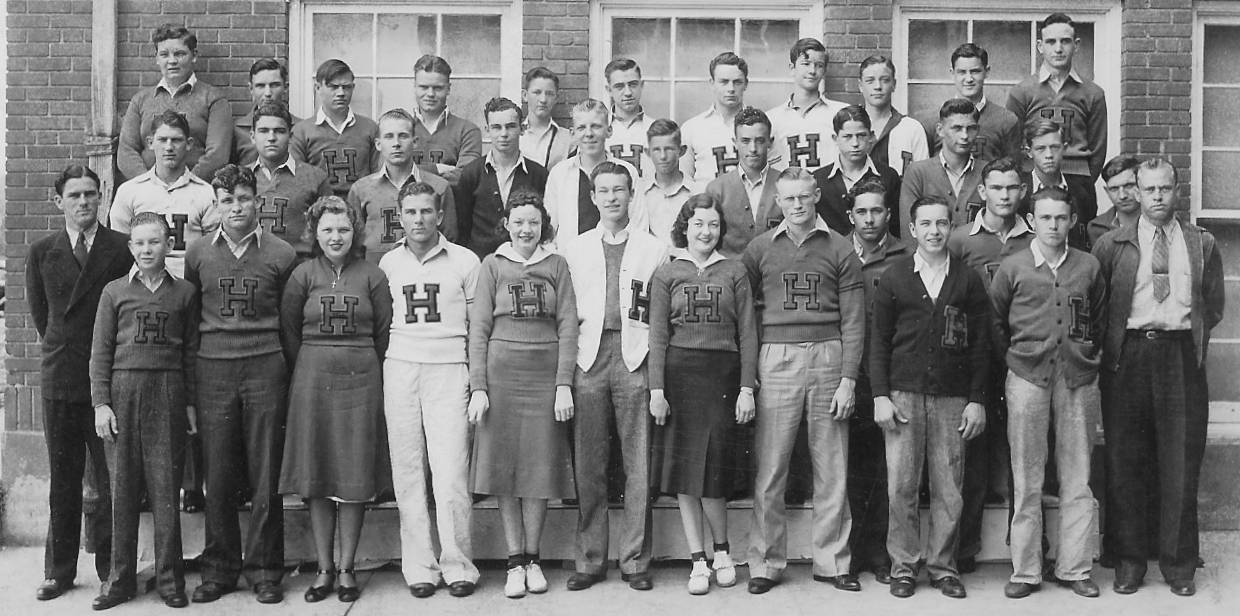 Henderson High School - 1939. (118kb)
Can you put names to any of these faces? We've found a classmate with a good memory. She believes that this is the "H" Association, which was a group of people who lettered in athletics and cheerleading.

Left-Right - Front row

1. Coach J B Adams
2. Sid Oliver
3. "Pie" Cole
4. Thera Dell Cannon
5. Gail Doerge
6. Ann Laurence
7. Vincent Evans
8. Jean Mullins
9. Tom Moore
10 ? Reece
11. Not sure
12. Jack Thrasher
13. Clyde Propes
14. ?
15. Coach Guy Curtright


Middle Row

1. Adrain Gentry
2. James Dunn
3. O Z Walton
4. Earl Elliot
5. Arch Wylie
6. ?
7. ?
8. Orvil Todd
9. James Mansinger
10. Jack Gray

Back Row

1. Jack Watt (thanks, Myra)
2. ?
3. Jim Williamson
4. ? Skelton
5. James Farley
6. Talmadge Phillips
7. W R Dunklin
8. Michael Kangerga
9. Johnny Bateman
10. Bill McCarter
11. Otis Armstrong
---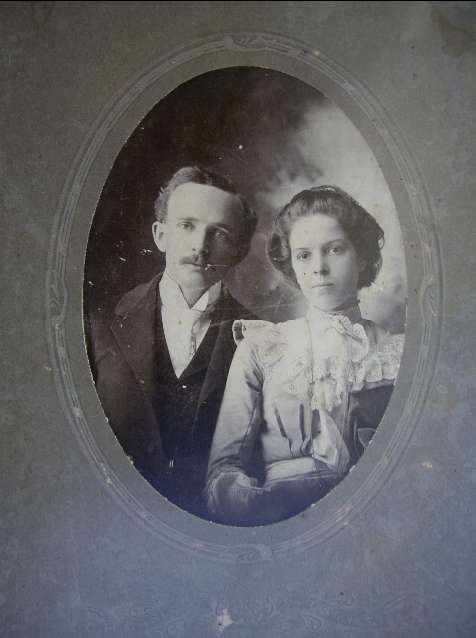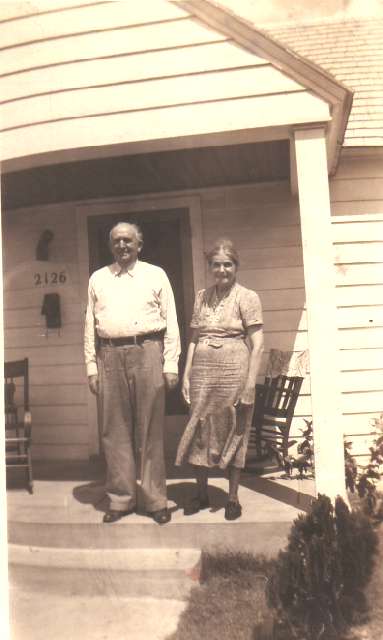 [left] abt 1901
William Marvin and Emma F Houston Anderson
Marvin b. 20 Jun 1877, was a teacher, starting in Chapman.
Emma b. 01 Oct 1880, is the daughter of Martilla Warren Houston.
Read more in family
letters
.
later in life [right]
---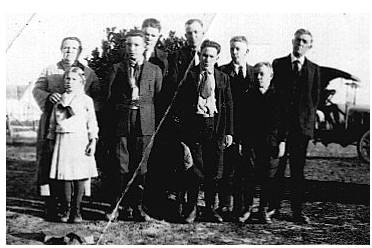 The C M Phillips Family lived on East 2nd Street.
Back row left to right: Ida Bell Anderson Phillips, J W Phillips, A W Phillips (my dad), William (Bill) Phillips and Caleb Melton Phillips
Front row: Maurine, Ira, Chester, Cecil. Ira and Cecil continued to operated Phillips Cash Store after their dad's death in 1932.
from
Marilyn Vaught
---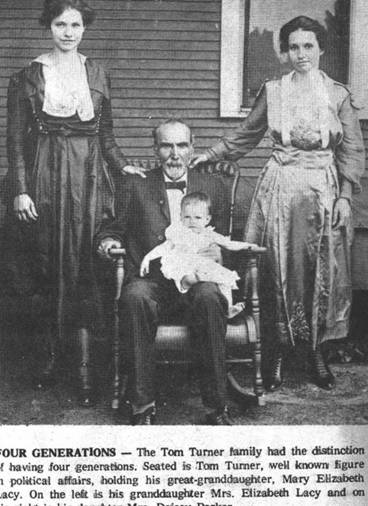 Tom Turner Family, four generations
The Tom Turner family had the distinction of having four generations. Seated is Tom Turner, well known figure in political affairs, holding his great- granddaughter, Mary Elizabeth Lacy. On the left is his granddaughter, Mrs. Elizabeth Lacy and on the right ...
---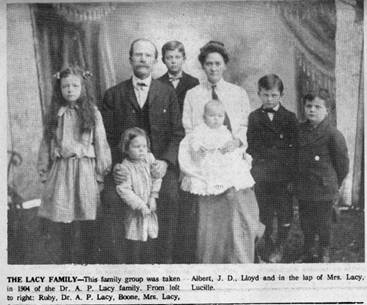 Dr A P Lacy Family [Albert P]
This family group was taken in 1904 of the Dr. A. P. Lacy family. From left to right: Ruby, Dr. A. P. Lacy, [William] Boon, Mrs. Lacy [Tenny], Albert, J. D. [Julien], Lloyd [in front of Albert?] and in the lap of Mrs. Lacy, Lucille.