Letters To and From Rusk County
From John Anderson to His Daughter
1899
From Marvin Anderson to His Mother
1898
Correspondence of James & Patience Black
Civil War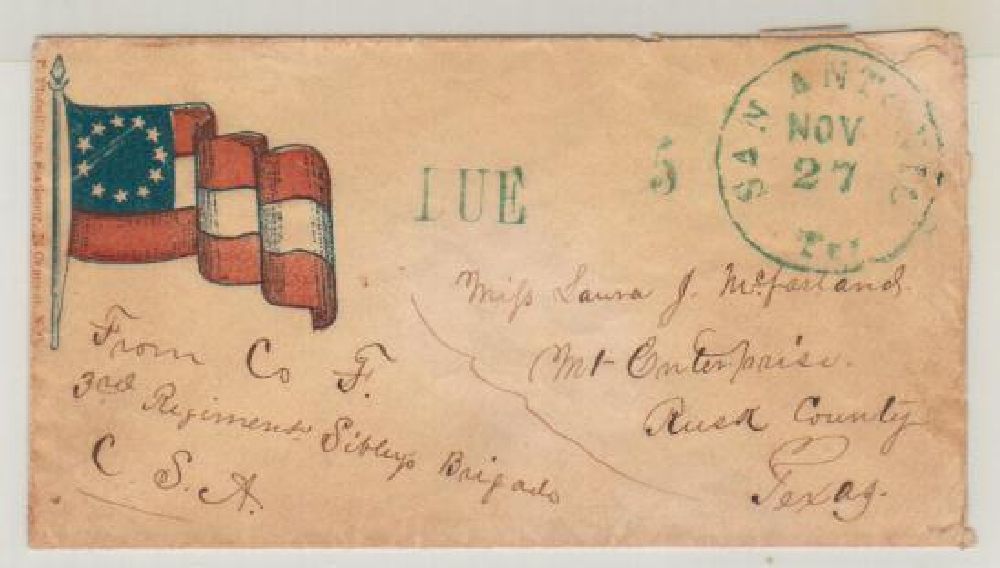 An envelope
addressed to Laura J McFarland in Mt Enterprise. There is no letter inside, does anyone know who may have sent it? It's from someone in Company F, Third Regiment, Sibley's Brigade and postmarked in San Antonio. We think Laura is the daughter of Benjamin Franklin McFarland and Malinda Harle from Tennessee who lived in Rusk County during the 1860 Census.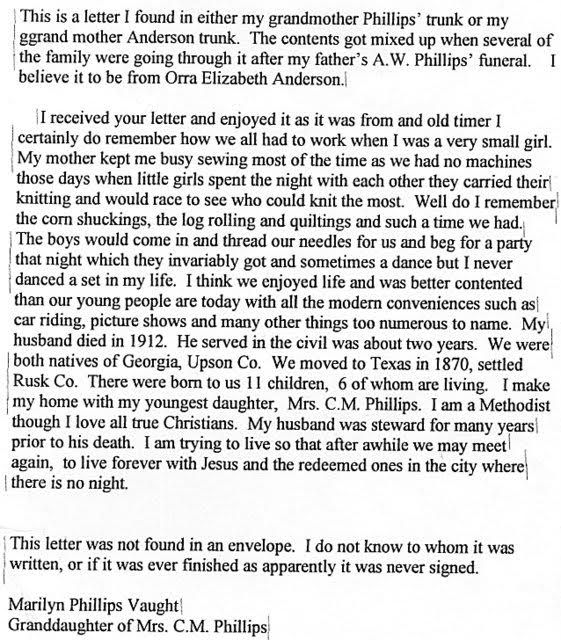 An unfinished letter
, probably from Orra Elizabeth Taylor Anderson to person unknown has some interesting insights into her life.