Trammel's Trace
From Henderson, take US 79 east about 12 miles. The marker is on the right at the intersection of FM 1798.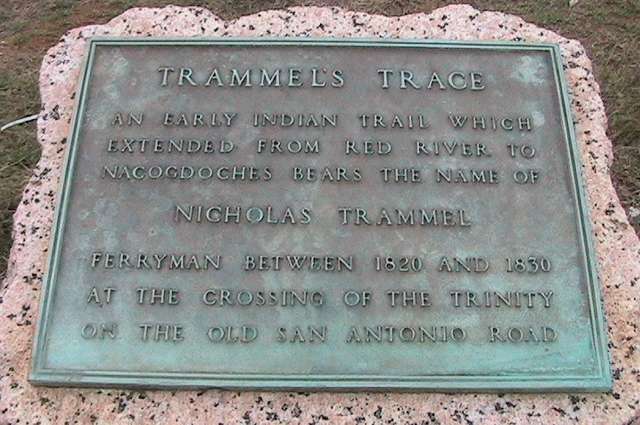 Coordinates:
32°13.510N
094°37.148W
Marker Text
Trammel's Trace. An early Indian trail which extended from Red River to Nacogdoches bears the name of
Nicholas Trammel
ferryman between 1820 and 1830 at the crossing of the Trinity on the old San Antonio Road.