Thomas J. Rusk
200 N. Main St., Henderson - at the courthouse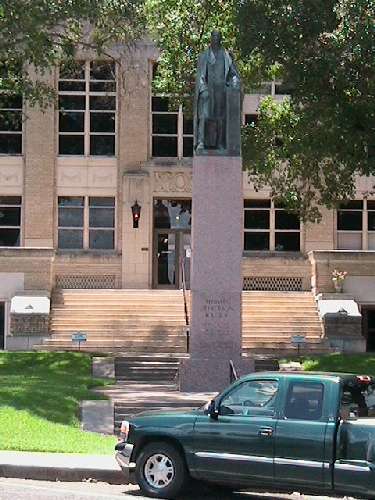 Marker Text
THOMAS JEFFERSON RUSK
DECEMBER FIFTH 1803
JULY TWENTY NINTH 1857
SOLDIER PATRIOT JURIST STATESMAN
Bold intrepid and daring on the field of battle, he is yet more honored for wise forbearance and sound judgement. His able counsel as Secretary of War materially assisted in the winning of Freedom for Texas.
He signed the Declaration of Independence, helped draft the Constitution to a large degree. He devised the court system and served as the Chief Justice of the Republic of Texas.
Strong advocate for annexation, he presided over the Convention of 1845, which framed the first State Constitution, and as United States Senator, he was foremost in the settlement of the Rio Grande as the border of Texas.