Gaston Museum, Joinerville, Texas
Today I treated myself with a trip to Gaston Museum in Joinerville. Originally, the town was called Cyril, then renamed Miller. In 1930 "Dad" Joiner brought in the area's first oil well, the Daisy Bradford #3, and the town was renamed Joinerville. The museum highlights the oil field life of the 1930s, the historic Gaston High School next door, a 1930s radio repair shop and the young men who graduated from Gaston and then served in the military.
The Gaston Museum is in need of volunteers to man the museum, log its artifacts, and help with mail-outs and special events.
The Gaston Museum folks started in March 1993 when they applied for a historical marker for the Gaston School. It was approved, one of only four schools so honored. In 1995, Truman and Betty White donated his parents' old home and businesses to be used as a home for the museum.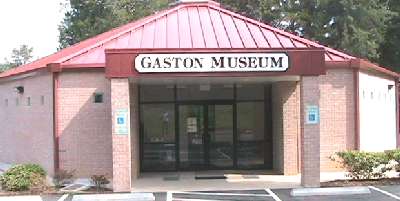 Since that time, this small group of people has worked tirelessly to raise money for the museum and on June 10, 2005, they dedicated their new museum building.
---
I also toured the other buildings located on the property. The Dixie Service Station is the oldest. An employee of the station, Sidney White lived in a tent nearby. Mr white felt he could not ask his wife to live in a tent so he built a house around the tent and it became the White home.
---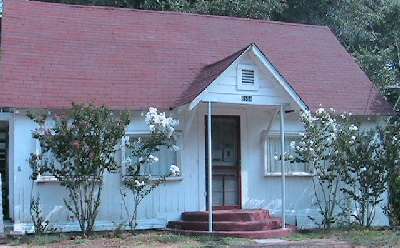 On the other side of the house, sits an old fashioned snack bar. Mrs. White cooked hamburgers and the neighbor folks (and the school children) ate there as often as they could.
---
East of the snack bar sits the old Gaston School. It's a fine looking campus and served four of the small towns. It was once recognized as the world's largest rural school when its enrollment jumped from 85 to 1800 during the oil boom.
The museum is interesting with many pictures of local people, tools of the trade for oil field hands, many old radios and the Wall of Honor, which is amazing. They have tried to hang a picture of each of the young men who attended Gaston and then served in the military. Above the photo display hangs a quilt made to honor all the Gaston military men of World War II. The quilt is bordered by 373 blue stars, one for each young man. In the center of the quilt are twelve gold stars representing the twelve young men that Gaston lost in that war.
I highly recommend the museum to anyone who is interested in East Texas history. If not for the Daisy Bradford #3, Rusk County would not be what it is today.