Thomas Family Cemetery
aka Thomas - Gaston
From the traffic star, go about 6 miles west on Hwy 64 to CR 426. This is the black top road that is right beside (on the east side) of Mt. Hope Cemetery. Go down this road until you reach the end (maybe a mile). Once you stop, on your left side is a wooded area. The cemetery is about 30 feet on the other side of the barbed wire fence but is completely hidden from the road by all the brush. This cemetery is very overgrown.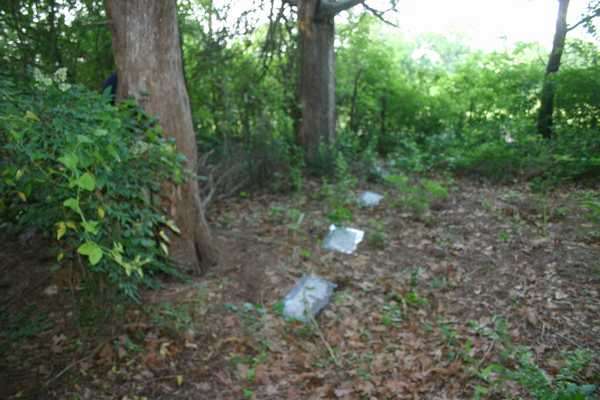 Carolyn Green, May 2007.
There are photos at the Tombstone Photos page.
Name Birth Dt Death Dt Comments
Thomas, Houston B. 09/21/1869 10/27/1871
Thomas, James R. 05/26/1872 06/01/1872
Thomas, Alice 09/26/1867 11/16/1891
Thomas, Angeline 06/06/1826 06/20/1881
Thomas, William 03/08/1818 01/15/1876