Tatum Cemetery
In Tatum, take Hwy 43 southwest two blocks. Turn left onto Winona St. Follow it 4 blocks to Stevens St. and turn left. Pass the church and turn right onto Forest St. The cemetery is at the end of the road.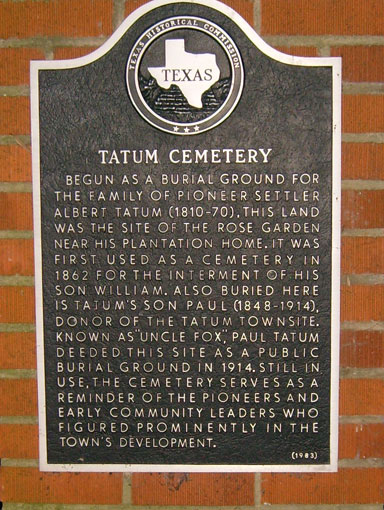 Coordinates:
32°18.640N
094°31.115W
There is a catalog of this cemetery at the Cemeteries of Texas site.
We thank Mike Chanler for these photos.