Smith Park Cemetery
This tomb is located in the triangle created by S. Main St, Jacksonville Dr, and Montgomery Drive.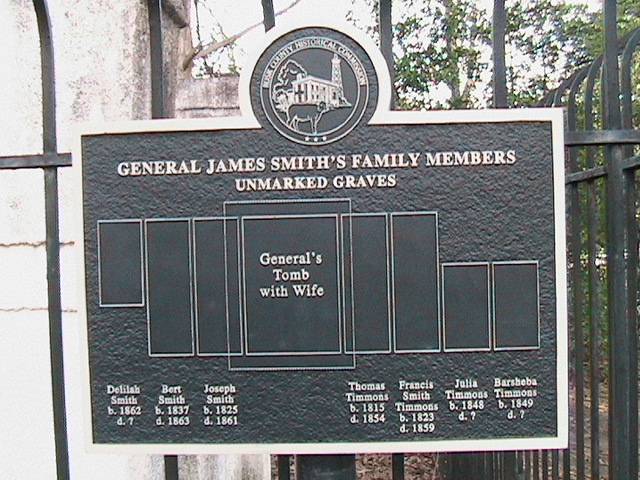 8 Jan 2008 Gina Heffernan (catalog below)
There is more information in the USGW Archives.
Coordinates:
32° 08.493
-094° 47.961
This information is taken from various sources; no markers were erected at the times of the burials.

Gen. James Smith 1792-1855
Hannah Parker Smith ?-1864
Delilah Smith 1862-?
Bert Smith 1837-1863
Joseph Smith 1825-1861
Thomas Timmons 1815-1854
Frances Smith Timmons 1823-1859
Julia Timmons 1848-?
Barsheba Timmons 1849-?