Roberts Family Cemetery
"1/4 mile north of US 84 and about 1/2 mile east of FM 225"
This cemetery is in the Glenfawn area in the northwest corner of the intersection of FM 225 and Hwy 84.
There are three headstones and a few sunk in spots of unmarked graves. Mr Richard Tom Polk said there was more smaller headstones visible years earlier; Mr Polk is the caretaker of Shiloh Cemetery. An area of iron ore rock lines around a couple of sunk in graves along the edge of the cemetery. Thanks to Michael Chanler for the photos, location and transcription.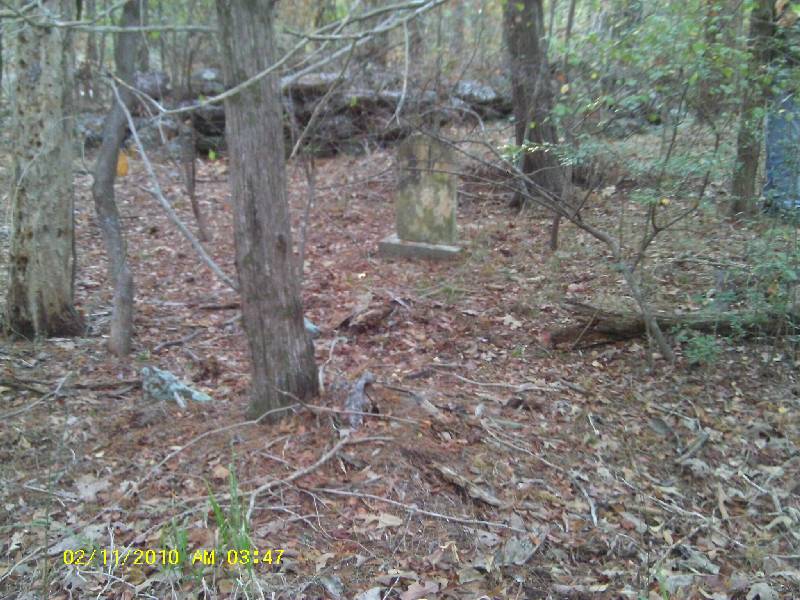 Coordinates:
N 31 53.900
W 094 49.148

Entrance from Hwy 84 N 31 53.782 W 094 49.162
There are photos on the Tombstone Photo page.
Bradberrry, Infant Son of WF & LJ, Born & Died May 19, 1875
Roberts, John B, Our Son, May 17, 1864 to Mar 25, 1871
Roberts, Joseic A, Our Son, Jan 15, 1856 to Mar 16, 1877