Mount Zion Baptist Church Cemetery
From Mt Enterprise, west on Hwy 84 several miles. Turn right (north) onto CR 3223. Go 3/4 mile and cemetery is on the left behind the church.
Coordinates:
31°54.793N
094°48.532W
There are photos for the folks listed below at the Tombstone Photo site and a catalog in the Archives.
Anderson, Dona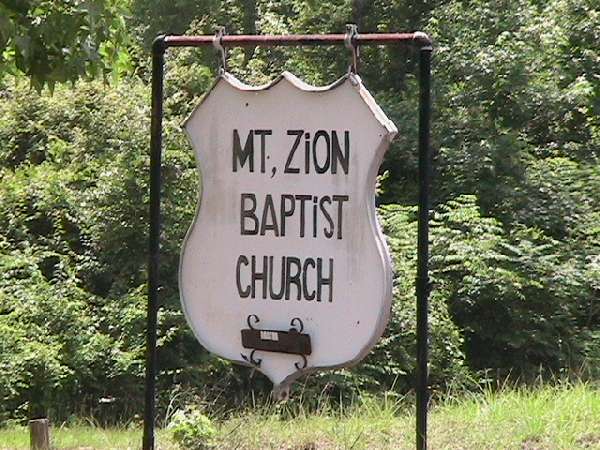 Anderson, Maxine Adams
Anderson, Pankon
Bowens, Emma Jean
Bowens, Fannie Simon
Bowens, Jerome
Bowens, O D & Ada
Bowens, T C
Burist, Emma Ward
Burist, Melvin
Burist, Samp
Burist, Samp
Chavez, Linda P Anderson
Chrisentary, Allie I Lee Anderson
Harris, Henry Lee
Hogg, Jake
Jackson, Mae O Bagley
Johnson, Jerry
Johnson, Yvonne
Johnson, Yvonne
Jones, Ola M Hogg
Miller, John Dan
Phillips, Viola
Pruitt, Atteson B
Pruitt, Burnice
Pruitt, Burnice
Pruitt, C A
Pruitt, Charlie
Pruitt, Jewell
Pruitt, John Wayne
Pruitt, John Wayne
Pruitt, John
Pruitt, L D
Pruitt, Laura
Pruitt, Mary J
Pruitt, Melvin
Pruitt, Ora
Pruitt, Spencer